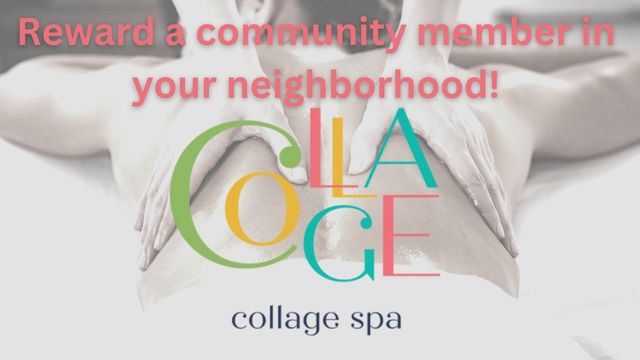 Collage Spa wants to GIVE BACK to our communities
and has partnered with 103.1 WJMA and 105.5 & 95.3 SAM-FM.
Nominate a Deserving Member of our Community to WIN a $100 Gift Card
from Collage Spa in Culpeper!
Then, because of your thoughtfulness YOU'll receive one too.
Please use 150 words or less to let us know why this person deserves this treat
…a Teacher, a 1st Responder, a Nurse, a Volunteer…
PLEASE NOTE:
All nominees will be reviewed and 1 will be selected by the designated committee formed between Collage Spa and Piedmont Communications.